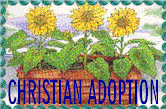 ---
LINDSEY
Written by Lindsey.
Names have been changed to protect privacy.
---
12.08
Dear Lauren,
You're right, any time is a good time! It's always special to hear about Thomas. I love seeing his smile and knowing he's loved by his family. I don't suppose it'll ever get easier, but the blessing comes in knowing that Thomas is healthy, loved, and cared for in every way. Thank you for teaching him about our Lord Jesus Christ!
We're blessed beyond belief with steady work and plans for our future. Both of the boys are doing great with school and their musical talents.
There's a small church close to us and the world's best Pastor teaches there! God continues to teach me every day.
Recently, I've been learning about the importance of thankfulness. I'm thankful God's guidance led me to Christian Adoption and you.
Thanks for being Thomas' mom when I couldn't.
If you ever need anything please let me know,
Lindsey
---
For more information please read Lauren.*
We encourage you to follow God's loving guidance.
---
Return to: Birthparents index

Go to: Web Site Index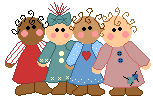 Return to: Home Index
---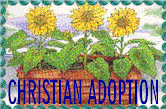 A Christian ministry helping birth parents & Christian couples for over 12 years!
1.800.277.7006 620.251.4405 adoption@christianadoption.com
Deborah S. Hill P.O. Box 243 Coffeyville, KS 67337
---
We are not an adoption agency, we are not registered, we are not licensed, and we are not professional counselors.
Click here to get an adoption or IVF loan!

© All rights reserved CHRISTIAN ADOPTION