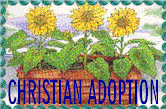 ---
CHOOSE
Written by Tina.
Names have been changed to protect privacy.
---
This is in praise of 2 women; separated by 4 decades, but with much in common.
Each faced the fear and uncertainty of a pregnancy she had not planned.
One I never met.
One I am proud to call a friend.
The older woman faced her decision at a time when abortion was illegal, but was still performed. Someone recommended a place to go for the procedure.
The younger woman could've chosen a legal abortion to end the life inside her without judgment from others.
But for both women, abortion was never an option.
Both chose LIFE.
One gave birth to my husband.
One gave birth to my son.
---
For more information please read Choices.*
We encourage you to follow God's loving guidance.
---
Return to: Birthparents Index

Go to: Web Site Index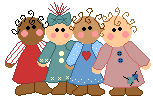 Return to: Home Index
---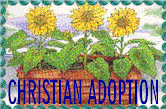 A Christian ministry helping birth parents & Christian couples for over 12 years!
1.800.277.7006 620.251.4405 adoption@christianadoption.com
Deborah S. Hill P.O. Box 243 Coffeyville, KS 67337
---
We are not an adoption agency, we are not registered, we are not licensed, and we are not professional counselors.
Click here to get an adoption or IVF loan!

© All rights reserved CHRISTIAN ADOPTION