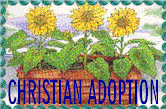 ---
ISAIAH
Written by Matt & Briana.
Names have been changed to protect privacy.
---
As always we continue to pray for each and every couple that is waiting to adopt in Christian Adoption.
Even now, every day and almost every time I look at my beautiful son, I'm in such awe and wonder at all the Lord has done. Each time I really think about it, tears of joy still flow and I'm reminded of the blessing that Christian Adoption was and is, in the process of adopting God's way. I never tire of telling how the Lord worked out all the details. Not only with the adoption of Isaiah, but with our entire birth family. Many blessings have come to so many of our family members through the Christian Adoption process.
Something I stress, especially to those pursuing adoption, is that the process isn't the same for everyone. There aren't any formulas with God. Every Christian Adoption couple is very unique to the Lord and so is His plan for each family. I also share that God's gift of Isaiah wasn't because of what I did, but by the grace of God. He doesn't need our help.
Our wonderful birth parents are now married and recently had a beautiful baby girl! They're beginning their new lives as godly parents and we joyfully pray for them daily.
Thank you very much for all your kindness and love. We continue to pray for every Christian Adoption couple.
Matt & Brianna
---
For more information please read Christina.*
We encourage you to follow God's loving guidance.
---
Return to: Birthparents Index

Go to: Web Site Index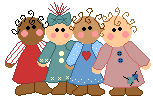 Return to: Home Index
---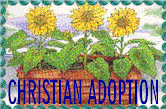 A Christian ministry helping birth parents & Christian couples for over 12 years!
1.800.277.7006 620.251.4405 adoption@christianadoption.com
Deborah S. Hill P.O. Box 243 Coffeyville, KS 67337
---
We are not an adoption agency, we are not registered, we are not licensed, and we are not professional counselors.
Click here to get an adoption or IVF loan!

© All rights reserved CHRISTIAN ADOPTION